Laurali visited Aluma concerned with newly forming lip lines and lower jaw heaviness. Dr. Brigham noted a loss of mid-face volume (common for oval-shaped faces). Undereye hollowing was also beginning to show. Mid-face dermal filler was used to support tissues and add volume back, giving an overall lifting effect. The undereye area was directly treated with dermal filler using a cannula approach.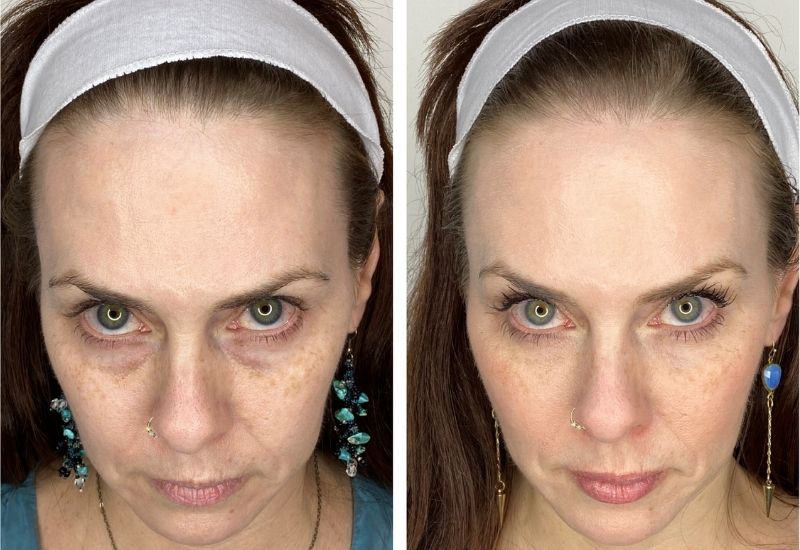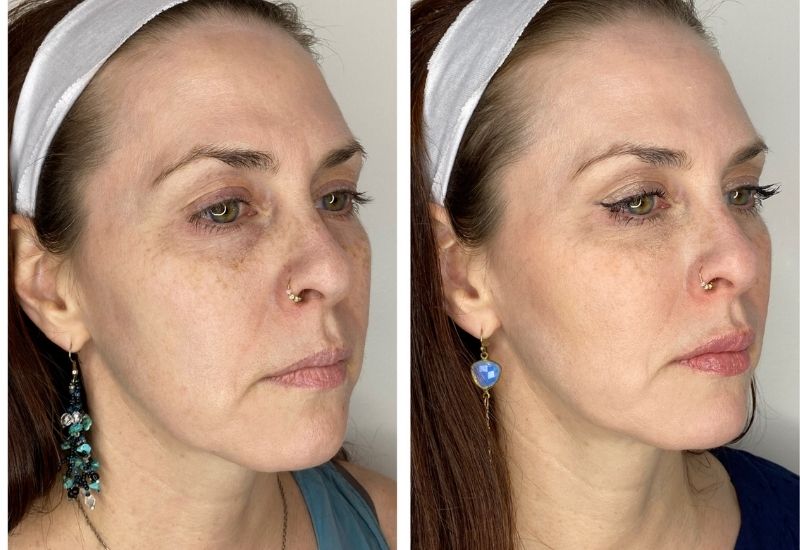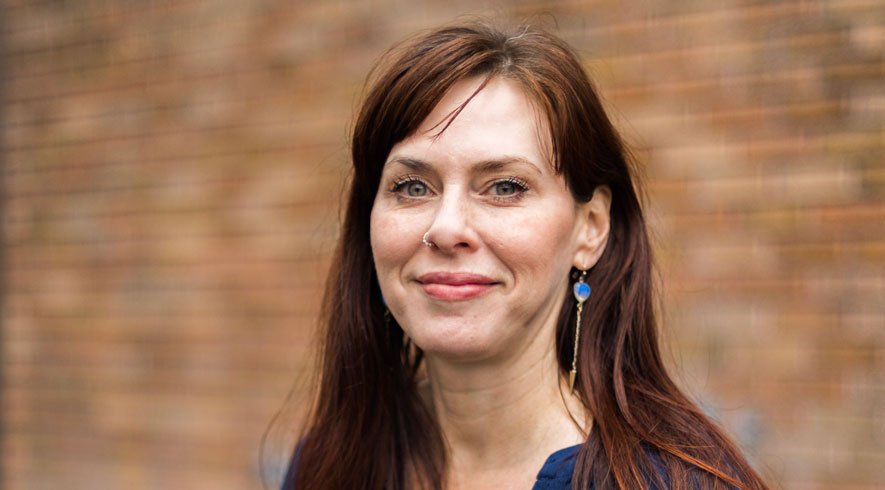 Dermal Fillers 
Restylane Lyft was placed along the cheekbones and in the soft tissue below the cheekbones. The undereye area was treated with Restylane-L.  Restylane Kysse was used for lip lines and volume, focusing on the soft tissue prominences, the tubercles. Four syringes of dermal filler were used.
Neuromodulators
Crow's feet, frown lines, and forehead lines were softened with a total of 40 units of neuromodulator.
I feel like my entire face has been lifted, but it looks so natural.  I love my results. — Laurali
Free 30-Minute Consultation
Not sure what you need? Let's talk in person about your aesthetic concerns and goals, and develop a treatment plan together.