OUR SERVICES – Dermal Fillers
Why Dermal Fillers
Folds and Lost Volume
Losing facial volume is a natural part of aging. The cheek area is especially subject to this aging process. With the decrease of both deep fat and supportive connective tissues, cheeks flatten, under-eye bags form, jowls emerge, and marionette lines appear. The lower face begins to appear heavier. The lips also lose volume over time, looking chapped and wrinkled with vertical lines developing in the upper lip area. Dermal fillers with hyaluronic acid can help reverse an aged appearance. 
How Dermal Fillers Work
The Science
Dermal fillers are composed chiefly of hyaluronic acid (HA), a complex sugar molecule found naturally in the body's connective tissues. HA can hold up to a thousand times its weight in water which helps add additional volume and support to the face. Injecting dermal fillers with hyaluronic acid into fundamental facial structures at optimal depths and placements can volumize the cheeks, lift the jowl area, plump the lips, and smooth the folds around the nose and mouth. The result —an overall refreshed and harmonized appearance.
Dermal Fillers before and After

Treatment Photos
How much do dermal fillers cost?
The typical dermal filler treatment requires at least two vials of dermal filler for noticeable correction, sometimes 3-4 vials. The price range per dermal filler vial is $750-$850. Lip filler requires 1 vial.
What dermal fillers last the longest?
Dermal fillers are not permanent. Most hyaluronic acid dermal fillers last between 10 and 12 months, depending on your body's metabolism and cross-linking technology. The amount of cross-linking may affect duration, with Juvederm Voluma known to last the longest of FDA-approved dermal fillers.
Are dermal fillers painful?
On a ten-point pain scale, with ten being extreme pain, most clients rate a dermal filler treatment as a three. All dermal fillers contain lidocaine which numbs the tissue being injected. We recommend taking 1,000 mg of Tylenol 45 minutes before your treatment to aid treatment comfort.
Where are dermal fillers used?
Dermal fillers are great for contouring, lifting, and volumizing. Thus, the mid-face area (cheek zone), lips, and chin are great areas for dermal fillers and lend to overall facial harmony. Other areas we treat include tear troughs, marionette lines (after the mid-face has been addressed), smoker's lines, and oral commissures (the corners of the lips).
What is the down time for dermal fillers?
Often clients return to their activities on the day of treatment. Swelling, redness at the injection site, and tenderness are common. Sometimes, slight bruising at the injection site occurs. Topical arnica can decrease the duration of bruising. 
Are dermal fillers safe?
In most cases, complications associated with the injection of soft tissue fillers arise from injector inexperience or the use of unapproved products. However, injection injuries to anatomic structures, such as nerves and vessels, can occur. At Aluma, Dr. Nathaniel Brigham utilizes a cannula in highly vascularized areas and performs additional safety checks when injecting with a needle. 
The Latest on Dermal Fillers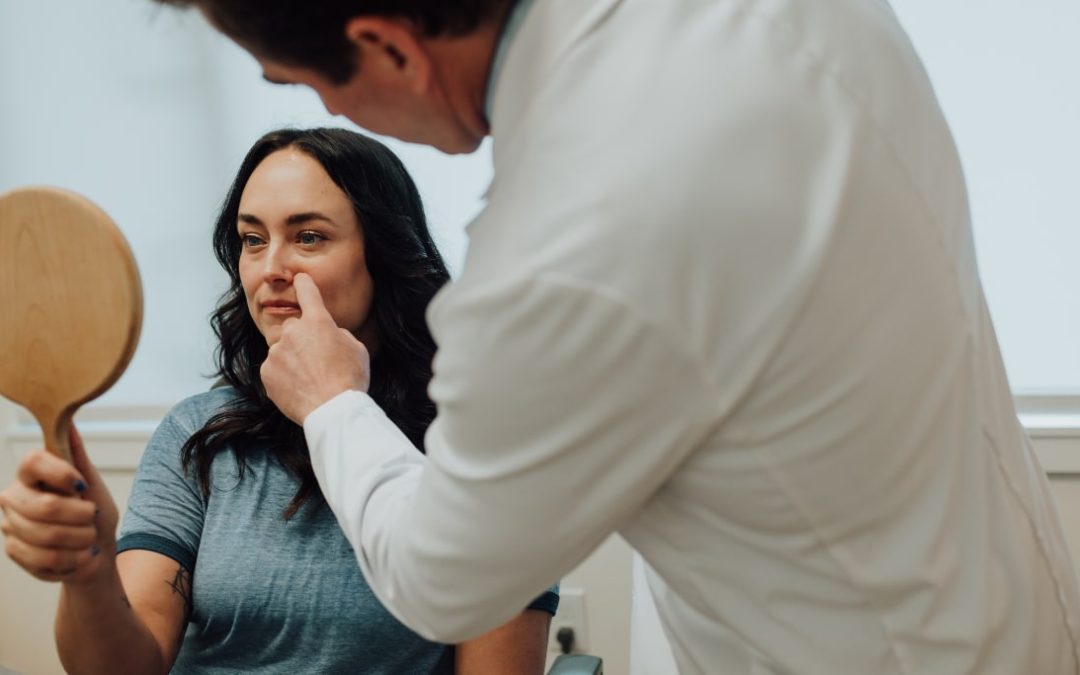 After thoroughly searching social media for dermal filler before and after pictures, you are ready to move forward. Check. Now you want to know which one would be best for you. Read more and learn what injectors are looking for in a dermal filler. There are over 18 FDA-approved hyaluronic…
Ready to Book
We cannot wait to welcome you in!