OUR SERVICES –  Silhouette Instalift Threads
Silhouette Instalift Threads for a non surgical lift
Why They Work
Silhouette InstaLift Threads are biodegradable sutures comprised of poly-lactic-co-glycolic acid (PLLA and PLGA). They consist of proprietary bi-directional cones which lift tissue to tighten saggy skin while restoring cheek volume and redefining the jawline. The PLLA/PLGA cones dissolve over time to stimulate new collagen for up to two years. Silhouette InstaLift Threads create a non-surgical lift with minimum downtime and immediate results. 
 Thread Lift, like a mini facelift
What to Expect
First, facial lifting vectors are mapped and marked for optimal thread placement. Then, a lidocaine mix is injected into the treatment area. The Silhouette Instalift Threads are then strategically inserted in the deep layer of the skin and secured to reposition the lower face tissue. Four to six PLGA sutures (2-3 per side) are typically used. A reduction in jowl fat pads, nasolabial folds, and a more defined jawline, like a mini facelift, is immediately apparent.
Silhouette Instalift Before and After
Treatment Photos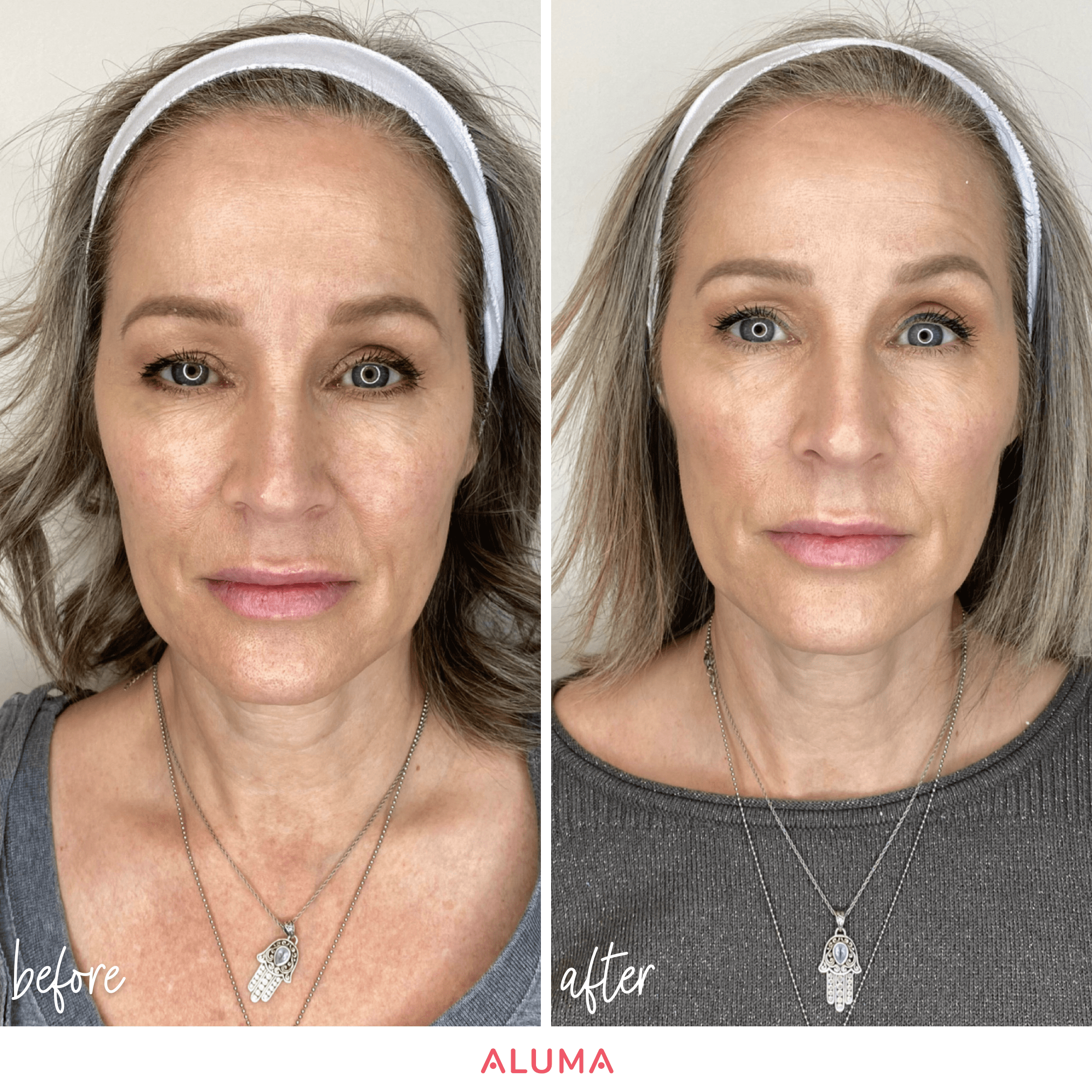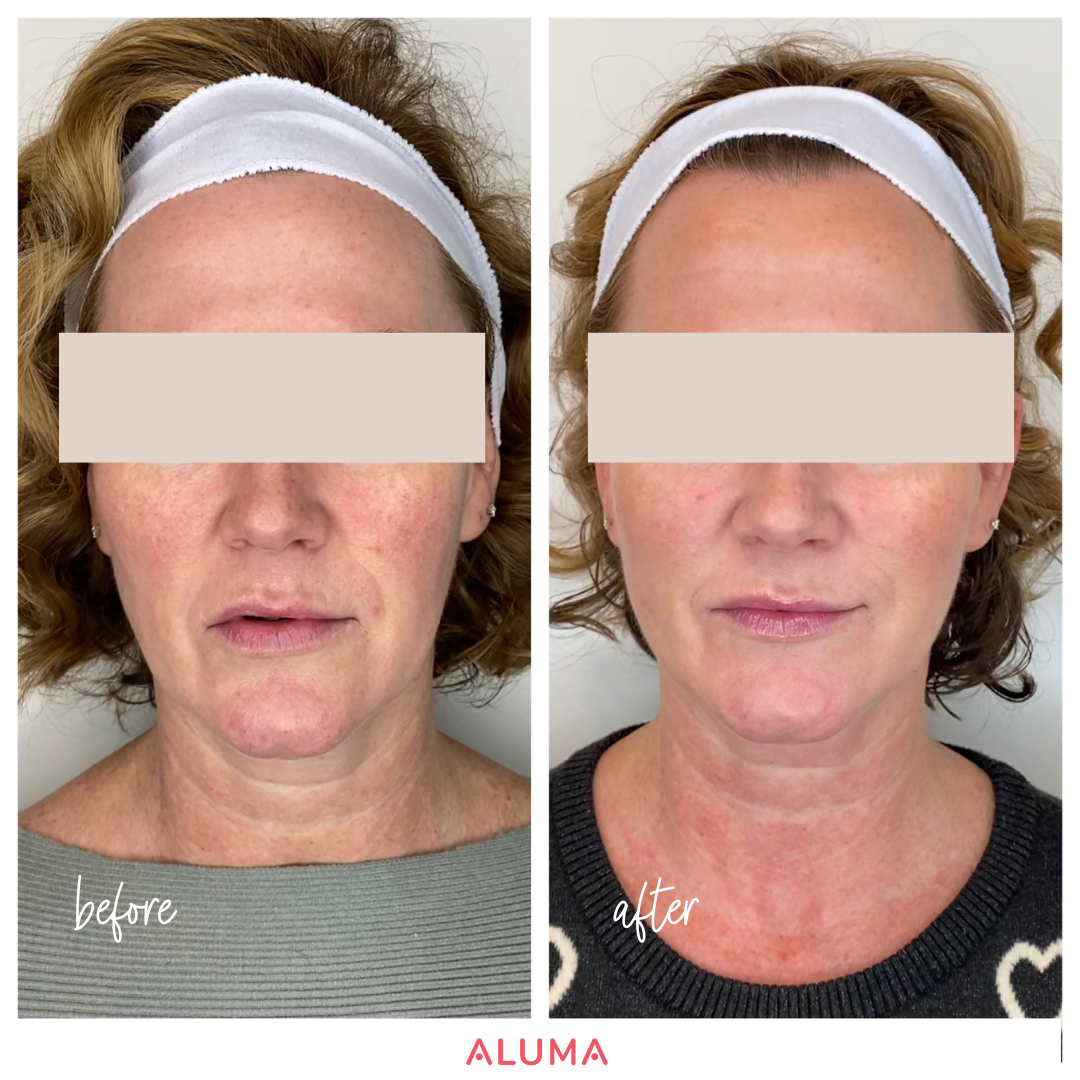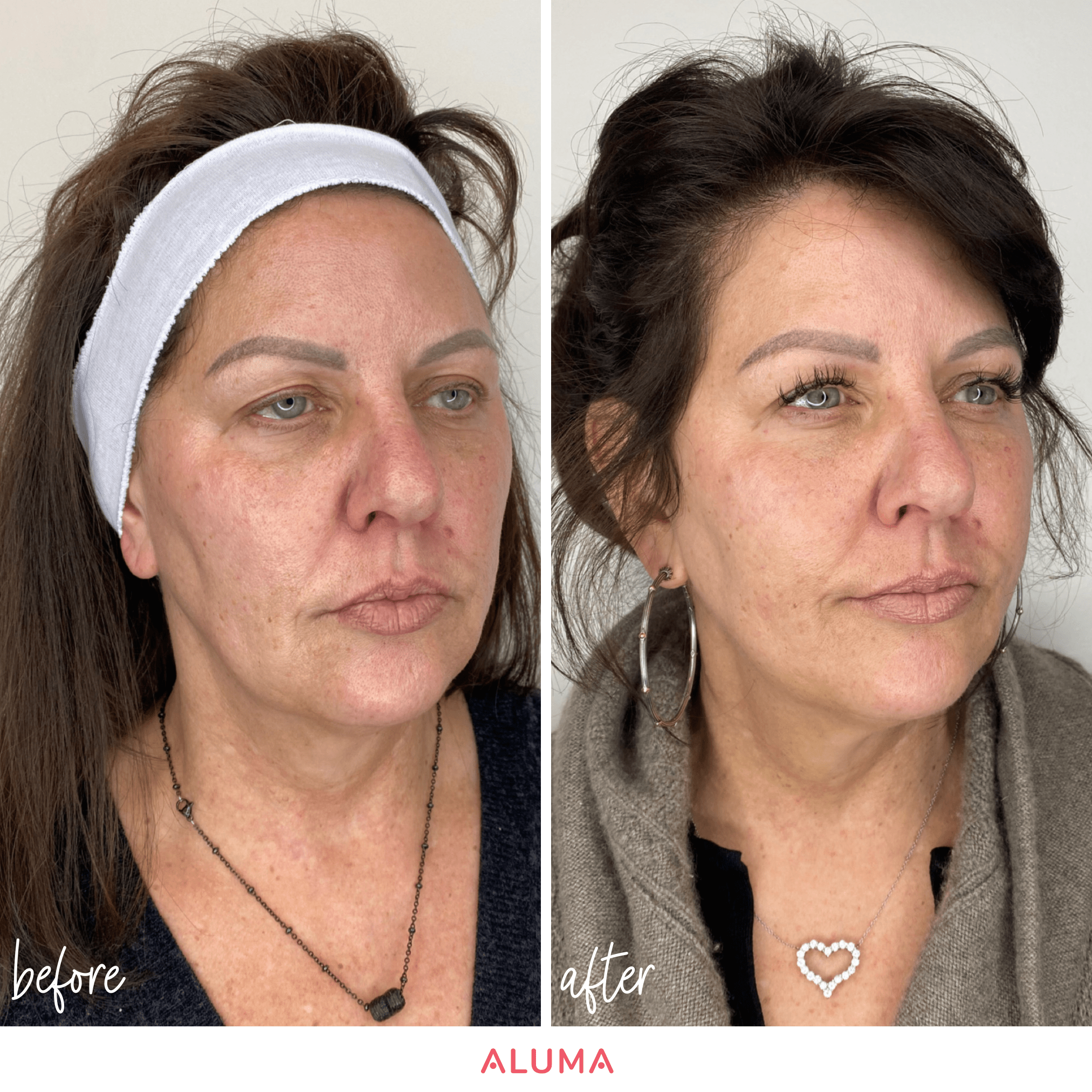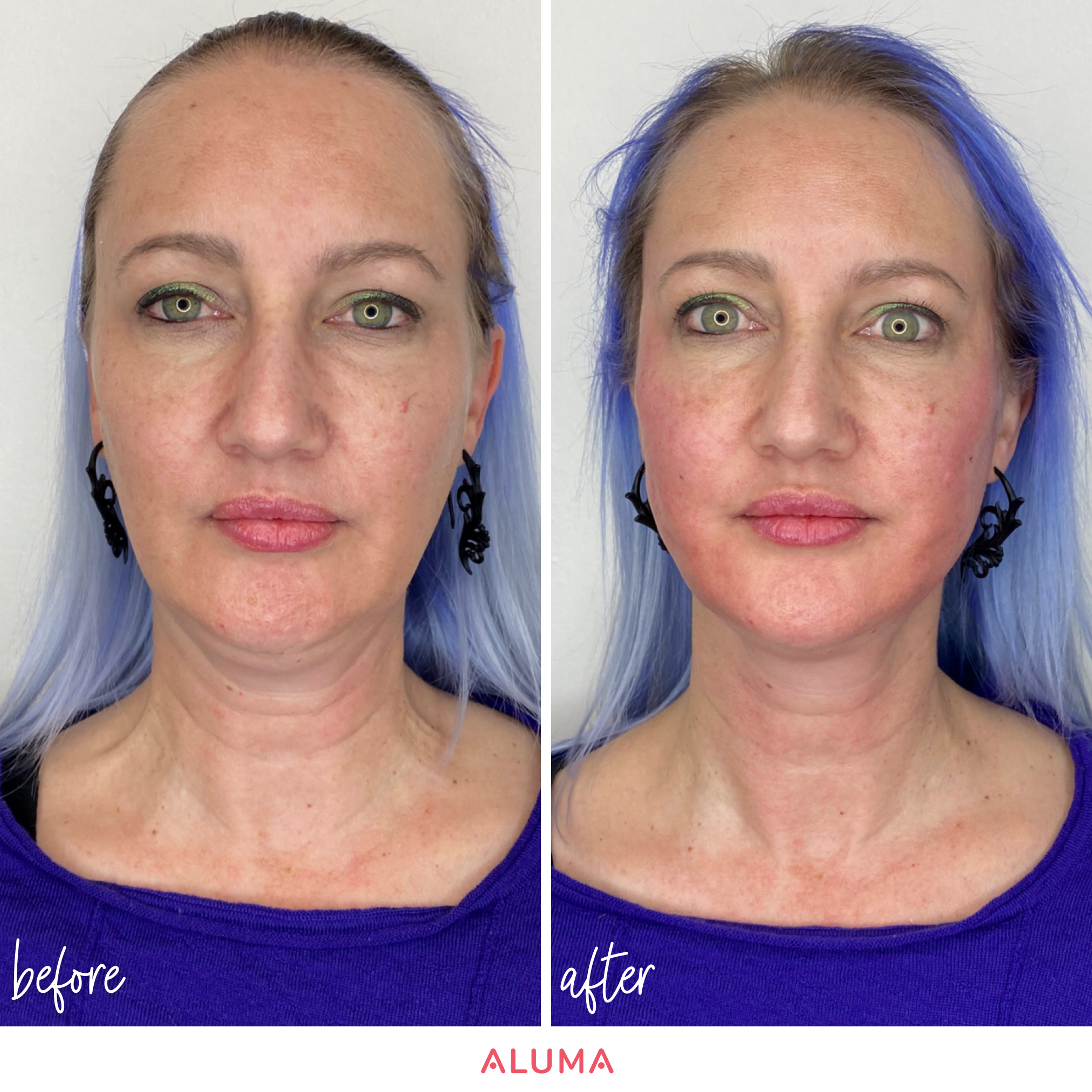 How much do Silhouette Instalift Threads cost?
The cost range is $1600 to $3500, depending on the number of Silhouette Instalift Threads required.
How long do Silhouette Instalift Threads last?
Silhouette Instalift Threads are not permanent. The sutures dissolve into the tissue over time, forming collagen at the thread site. The nonsurgical face lifting from the thread placements is immediate, and the lifted results typically last 24 months. 
Are Silhouette Instalift Threads different than PDO Threads?
Yes. Silhouette Instalift Threads offer better-lifting capabilities due to increased surface area via cone technology. PDO threads use barbs to position and lift. Instalift sutures are also superior collagen stimulators because of their PLGA and PLLA material; they are tolerated by patients well and offer longer-lasting results. 
What is the downtime associated with Silhouette Instalift Threads?
After treatment, patients may notice slight tenderness, swelling, and skin irregularities in the treatment area for 3-5 days. Mild bruising in the treatment area may occur due to the nature of the treatment. High-intensity exercise should be avoided for two weeks to ensure stable thread placement.
What facial areas can be treated with Silhouette Instalift Threads?
Silhouette Instalift Threads are effective at repositioning sagging tissue. The nasolabial folds, marionettes, and jowls are common signs of sagging tissue. Using Silhouette Threads to lift tissue in these areas can improve jawline definition, restore volume in the cheeks, and decrease the appearance of nasolabial folds. 
The Latest on Silhouette Instalift Threads
Silhouette InstaLift absorbable sutures have become increasingly popular in recent years due to their ability to lift sagging facial features and restore lost volume and contour by stimulating new collagen formation without surgery. Thanks to their dual mechanism of action, they are a highly effective method for restoring a youthful…
Ready to Book
We cannot wait to welcome you in!